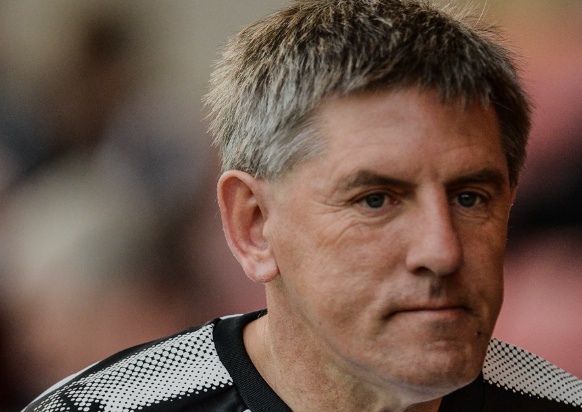 It comes after Liverpool and England legend John Barnes leapt to Beardsley's defence.
Prominent member of anti-racism group Kick It Out, Osei Sankofa, disagrees with John Barnes after the Liverpool legend said Peter Beardsley's racist comments to black players while in his role as a Newcastle youth coach were just 'banter'.
Sankofa, who played for Charlton and Brentford, said Beardsley abused his power by being racist towards Newcastle youngsters who would have been to afraid of his position as a football legend to speak out against it.
Beardsley called a black player 'a monkey' during at training game and made crass remarks about black people being used to climbing trees during a team building exercise at a Go Ape adventure course.
Barnes said: "Peter Beardsley is from a particular era where what was called banter back then was completely accepted, but isn't acceptable now.
"It's unfortunate for Peter, because Peter is one of the old school who are still involved in football.
"There are a lot of people who would use language or banter that Peter uses, but they're not involved in football, so therefore they don't do it."
He went on to say that Beardsley's comments were 'not a problem'.
But Education Officer at Kick It Out, Osei Sankofa, told Love Sport Radio that Beardsley's remarks were, in fact, unacceptable.
The former Charlton and Brentford player said: "Yeh course it is. I understand when John Barnes makes his comment about it might have been in jest or considered banter.
"And for a lot of people it is banter, particularly in and around football and in and around pubs.
"The thing is Peter Beardsley is a club legend and he's working with young players and you're making these comments to young players who can't necessarily stand up for themselves because of Peter Beardsley's status in the game.
"It's an abuse of power. It's totally unacceptable.
"I don't think the comments are ever acceptable. I think John Barnes would have been able to navigate that scenario better than those young boys because of the relationship that John Barnes and Peter Beardsley had, the similar age.
"And for Peter Beardsley to abuse that power, which is what I think he's done in that situation, that's why he's received a ban.
"And I think just because things were said back in the day, if you asked those players who were on the receiving end back then they'd have probably said 'yeh I wish those things weren't said'.
"People accepted it rather than it being acceptable."
Tune into Love Sport Radio for the latest exclusive news and opinion.