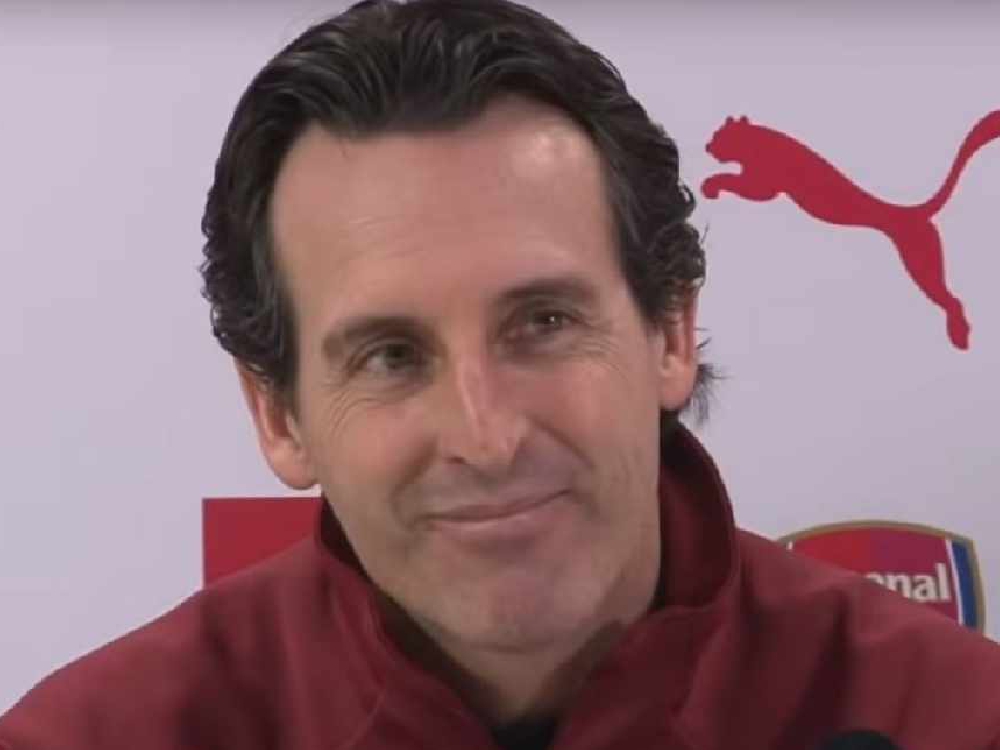 Nigel Winterburn fears Arsenal will find themselves treading water if they do not spend money this summer.
Manager Unai Emery has already told supporters that the Gunners will only be able to sign players on loan in January with the likes of James Rodriguez and Denis Suarez said to be on his radar.
But with Arsenal facing a fierce battle to qualify for next year's Champions League and the teams around them only likely to strengthen in the summer, Arsenal legend Winterburn is worried about their future in the top tier of English football.
"Obviously I don't know the nitty gritty runnings of the football club but looking from the outside it almost seems to me that Arsenal want to be a self-funding club and I'm thinking that if we want to get back to challenging Manchester City, Liverpool, Manchester United who are going to spend more money and Chelsea who will probably spend again then we're going to have find some money from somewhere," Winterburn told The Score, Love Sport Radio's Saturday afternoon show from around the grounds (2.30pm-8pm).
"But we're going to find ourselves in this frustrating period where we've made some progression but we're still a way off challenging for the title again."
💰 WIN £100

Thanks to Betconnect, the brand new social betting network that connects you to the pros!

You could WIN £100 if you can correctly predict the scores of the 3 FA Cup games below

Just FOLLOW us @lovesportradio and tweet your score predictions below

T&Cs apply. 18+. pic.twitter.com/9pg8mx11wj

— Love Sport Radio (@lovesportradio) January 21, 2019
Next season will be the first full year under sole ownership of Stan Kroenke, the majority shareholder who completed a buyout of the remaining shares in the club last year.
But Winterburn is not optimistic that Arsenal fans will end up seeing much change
"Is the money there? That's the question we want to know because if you hear from the manager that we can only get a loan signing in January then that doesn't suggest to me that there is lots of money around," Winterburn added.
"Unless what they're saying is 'January is not the right time to go out and buy, let's see what happens and we'll be back in the market for the start of next season'.
"I could understand that. That would make sense.
"But we're not hearing that. It's a guessing game with Arsenal and we'll just have to wait and see."
Emery eased the pressure on him with a 2-0 win over rivals Chelsea at the weekend thanks to goals from Alexandre Lacazette and Laurent Koscielny.
The result kept Arsenal's hopes of Champions League football next year - they are now just three points off the top four - and results against those closest to them in the table are likely to prove crucial in that race.
"We've done well this season although some of the games have been unconvincing," Winterburn said.
"We've gone on to snatch draws and victories when we were under a lot of pressure, particularly earlier in the season. We played Tottenham and Man Utd away which were really strong performances.
"We picked up a couple of injuries and we had to start moving our team around and tinkering. Xhaka had to drop back to centre-half and from there we lost a bit of momentum.
"We lost a couple of games and we lost some belief. But there's no doubt in my mind that under Unai Emery, particularly at home against the big teams, we've been very, very strong."
🔴 | Arsenal legend @NigelWinty3 thinks they are very much in the hunt for the top four and that the club's supporters would have taken a Champions League spot at the start of the season.

📻 Tune in - 558 AM/DAB
📲 Listen - https://t.co/XWhRQgRLH7 pic.twitter.com/R2bFBcllst

— Love Sport Radio (@lovesportradio) January 20, 2019