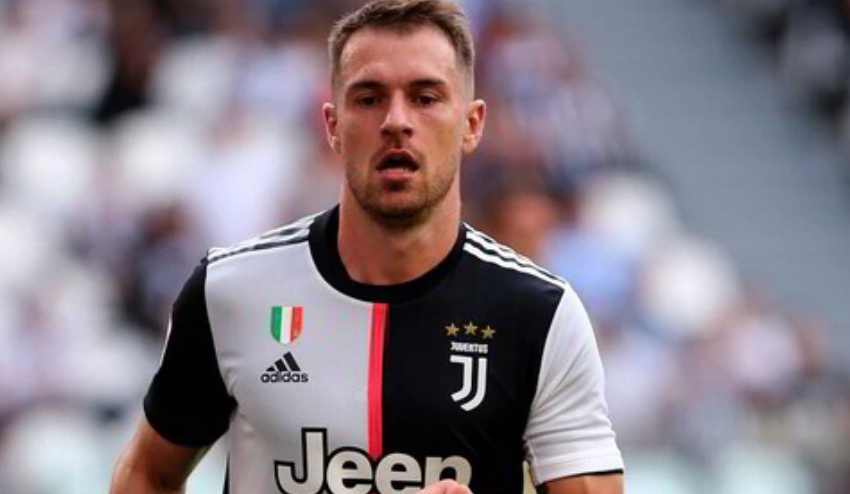 The Italian media, and fans, love him.
Aaron Ramsey has gone down a treat in Italy during his short time at Juventus - the Italian media loves him, the fans love him and he's being played in his best position.
The former Arsenal man made the front page of Tuttosport, Italy's premier sports paper, today, amid calls for him to start Juventus' Champions League game against Bayer Leverkusen.
Rich Hall, Chief Correspondent at Football Italia, spoke to Love Sport Radio about the Welshman's progress, hinting that Ramsey's grasp of the Italian language has helped his integration.
Hall said: "He's done exceptionally well. He's really, really popular in Italy.
"The papers…are saying he's going to start against Leverkusen, which is well deserved, and he's made the front page [of Tuttosport].
"Sarri said, listen, there's a lot more to come from him - he's only played around 60mins not the full 90 but he's integrated really well.
"He scored the other week and I think it's just the fact he's gone over, learnt the language very quickly.
"H e's working really hard and the good thing about the position he's playing in that Number 10 role we're seeing more of the side of him when Ramsey had those great games for Arsenal in an offensive position.
"That's where he's being played."
If Ramsey keeps playing the way he has done in recent games, Arsenal fans might be questioning why the club let him walk out of the door so easily.
Tune into Love Sport Radio for the latest news and opinion.