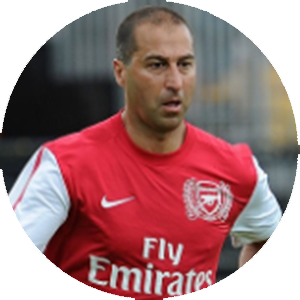 Loving Sport on: The Score
You don't get more local than our Jimmy.
Part of the Millwall side that gained promotion to the top flight for the first time in their 100-year history in 1987-88, Jimmy later became the first British Asian to play in the Premier League.
Spells with Liverpool, Arsenal and Portsmouth completed a colourful career which ended in 1999.
He's since immersed himself in the world of property development, and became a member of Millwall's commercial sales team in 2015.
Oh, and when he's not on the airwaves, he's almost definitely at the curry house.