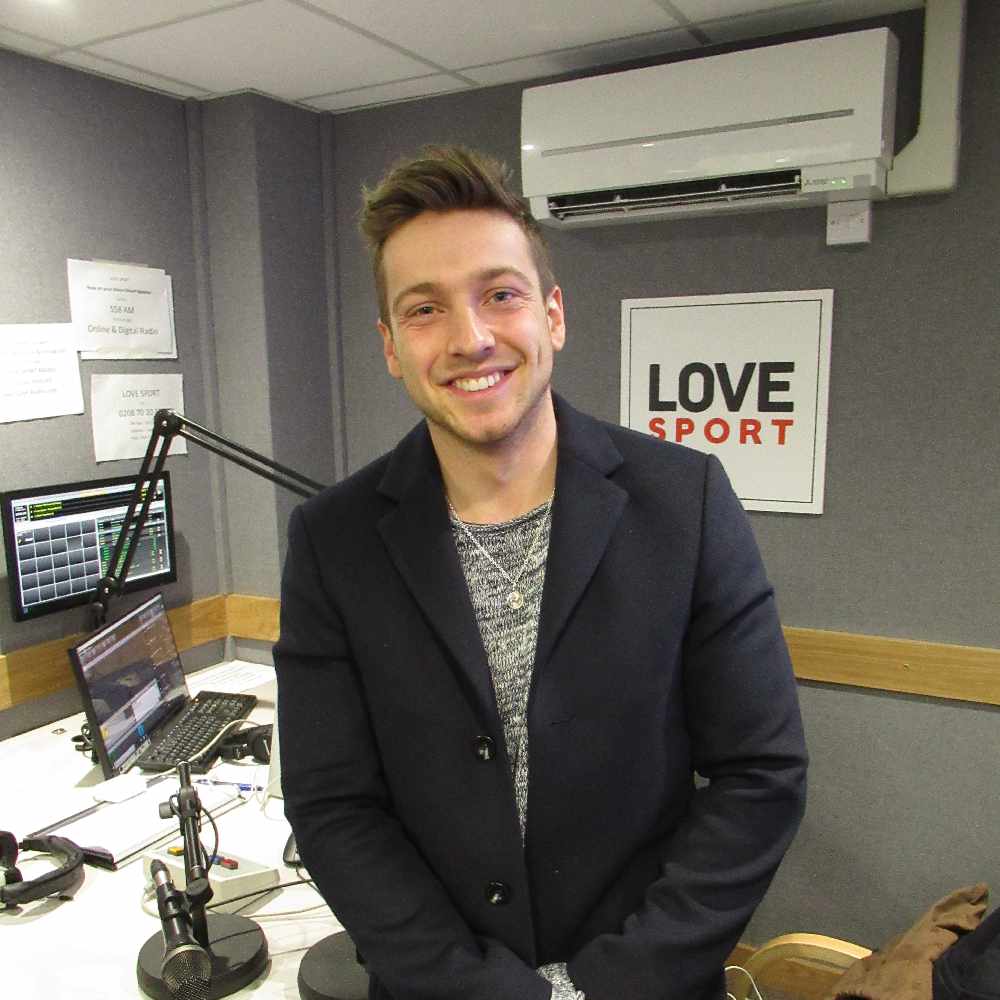 Made in Chelsea star Sam Thompson will hit the airwaves on Thursday to co-host a show on new London radio station LOVE SPORT.
Thompson will star on the LOVE SPORT breakfast show on Thursdays from 6am till 10am alongside comedian and London Comedy Store host Ian Stone.
His debut on the airwaves will be tomorrow (March 8th 2018).
LOVE SPORT radio broadcasts to 12 million people across the London area on Amazon's Alexa smart speakers, 558 AM, Digital radio, mobile and online.
Thompson was eager to get behind the mike.
"I can't wait, get me in there. I love talking, I love my sport – I have since I was 5-years-old. This is a combination of that. We never cover that side of me on Made in Chelsea because its more social."
There will no doubt be plenty of banter as Stone, a long-suffering Arsenal supporter, sits alongside Thompson, supporting crosstown rivals Chelsea.
"I'm a very vocal supporter – of football in general – not just my club. I have a lot of views on a lot of teams and on a lot of things."
Thompson has been a Chelsea supporter since a child, but he revealed that could have all been different.
"Dad was a Crystal Palace fan. I used to play in the park with all my mates and they were all Chelsea fans so I wanted to be a Chelsea fan. Dad used to fight against it, but when I was about 6 he took me to my first game and I never looked back.
"Dad tried to convert me to Palace but I've now converted him to Chelsea."
Thompson said he first had a moment of being star struck when he met Chelsea midfielder and legend Frank Lampard when he was 8.
"I just melted. He was like 'You allright mate?' And I just froze.
"I've never had a feeling like that, where I just froze."
But Thompson also promises to give a behind the scenes into his life and his rise to fame.
"People have seen me grow from a 21-year-old with the mental age of a 16-year-old, to a 25-year-old with the mental age of a 22-year-old," Thompson joked.
"I still don't see myself as famous. It was pretty seamless doing the TV stuff because my sister did it first."
Thompson started working as a bartender, before joining the cast of Made in Chelsea in 2013.
"I went for a meeting and now I'm here.
"The first year I did it, it was so weird when people would ask for a photo - but four years down the line now I don't even think about it.
"People ask me 'Sam don't you hate it when people come up to you?', and I say 'why would I hate it? I get to talk to new people, the fact that people actually want a photo and want to hear about my life is a massive compliment if anything, I find it really nice.
Steve Hodge, Programme Director of LOVE SPORT radio said: "Sam will bring loads of energy to the station.
"He may be known for Made In Chelsea but his knowledge on Chelsea FC and all sports will surprise a lot of people.
"We know Sam has a reputation as a bit of a party animal, and while other breakfast radio presenters are off to bed early with a hot water bottle, we just hope Sam makes it out of the clubs in time for his 6am start."